Turn Your Phone Into A Bank!
|

Experience OPERATION Mobile VAULT!

|
<< Launched November 7th, 2021
Utility Token: Play-To-Earn Games, NFTs
Token Open: $2 | View Current Price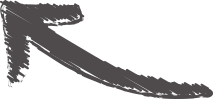 |

Welcome To A NEW World Of Economics

|
The world is changing, and global economics are moving in a direction that favors a digital economy. This is your chance to BE AHEAD OF THE GAME!
You don't have to understand everything to MAKE MONEY!
What if you bought Bitcoin when it was $10, or when it was $1000, or when it was $10,000?! CAN YOU IMAGINE what your Bank Account would look like Now? With a supply of 21 million coins, Bitcoin has accomplished a record high $69,044.
WHAT IF you could acquire a token that had a LIMITED SUPPLY of only 311,622 EVER!
Here's the BEST PART! WHAT IF you could acquire those tokens at the BEGINNING of it's growth and experience the rise in value? This combined unique token usage, means people will be scrambling to get their hands on it, and they can be swallowed up and increase in value very quickly.
We've already seen TRIPLE IT'S VALUE in the FIRST 7-days alone!
A community of forward thinkers stood behind a vision to develop a token that rises in value when it's purchased for it's valuable usage and limited quantity.
Our Founding Community Play? 𝗚𝗲𝘁 𝗧𝗼𝗸𝗲𝗻𝘀 𝗮𝗻𝗱 𝗛𝗢𝗟𝗗! Then WATCH 👀 as we stimulate the token to surge in value!
When purchases happen, the token goes UP UP UP!
INTRODUCING DeFi Bank Tycoon [ DBTYCOON ]
 PEOPLE PURCHASE TOKENS TO BENEFIT FROM THE FOLLOWING:
✔️ There are only 311,622 tokens available ever. Scarcity and limited quantity make holding DBTYCOON a future store of value. Profit by holding. 
✔️ GAMES WITH BENEFITS: Imagine playing a game on your phone where you can win prizes and never lose your tokens. Do you have to play? Only if you want to win prizes, and you'll STILL benefit from the token increase when others play!
✔️ NFT's (non fungible tokens): are one-of-a-kind digital assets that can be bought and sold. DBTYCOON has collectible NFT's set in motion.
✔️ The pure benefit from increase in token value every time someone purchases!